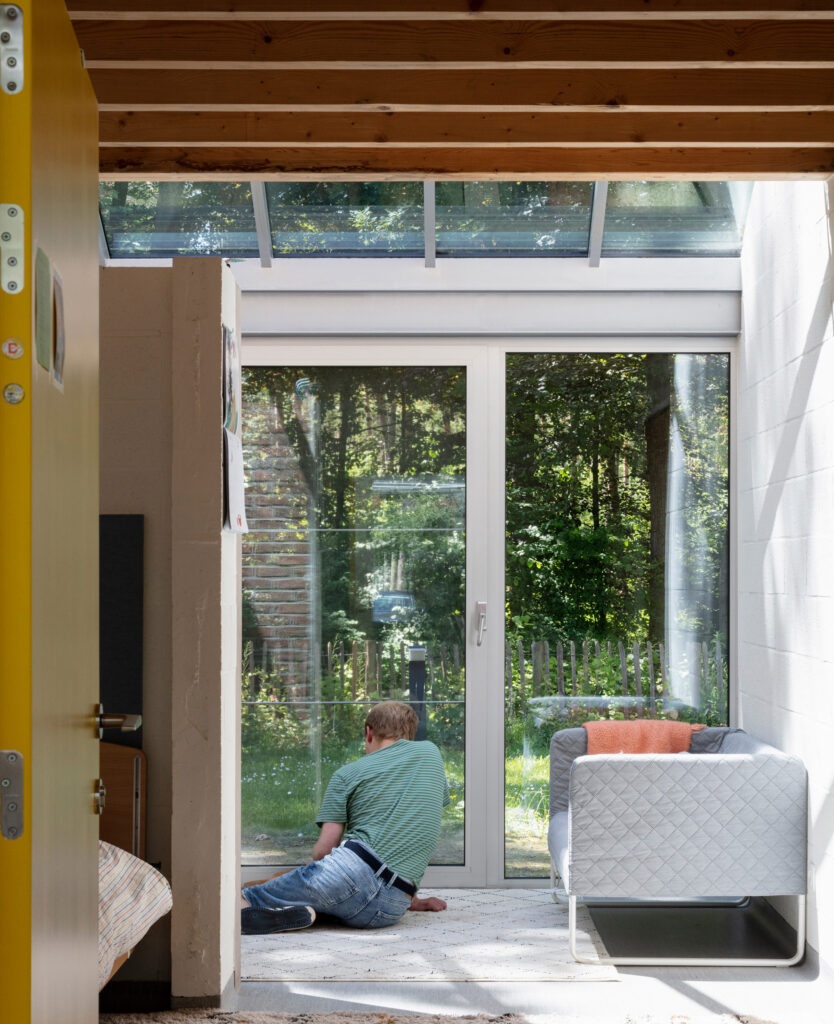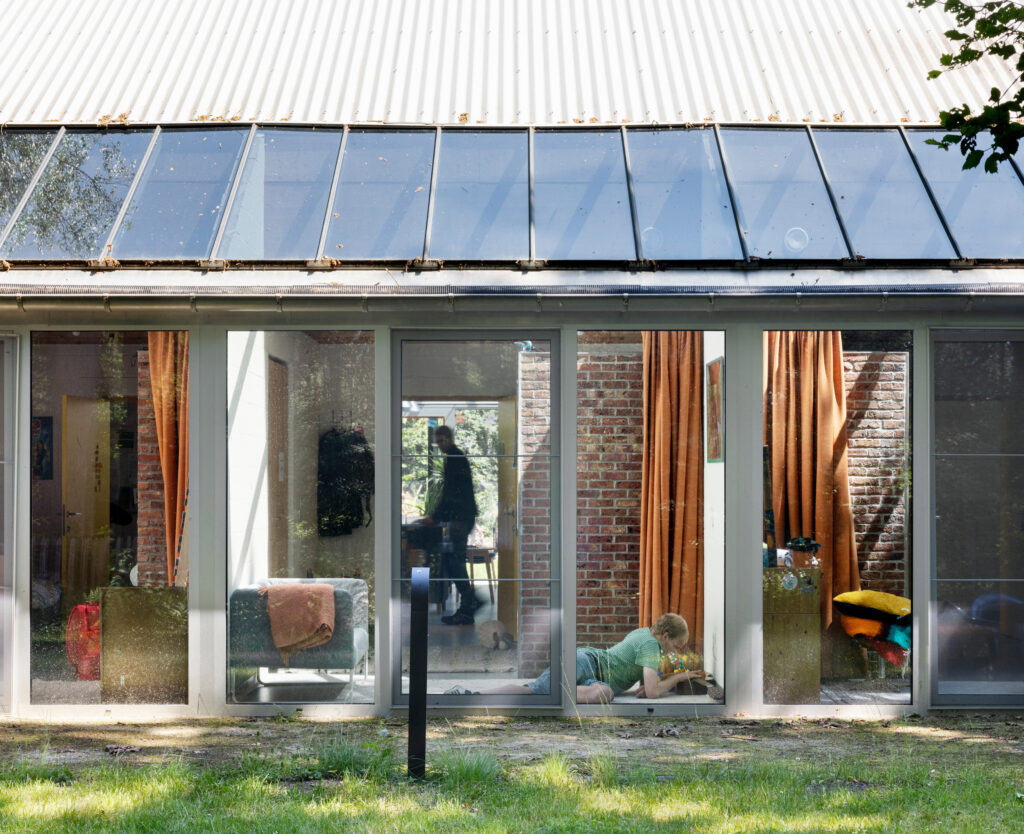 Two photographs taken by Michiel De Cleene reveal an intimate portrait of Monnikenbos, a built project by UR architects in Monnikenheide, Zoersel, Belgium. This adaptive reuse project, completed in 2020, reinterprets an existing 1980s cluster originally designed by Luc Van den Broeck for the care and stay of people with mental disabilities. The Monnikenheide site is an experimental locus for both architectural design and residential healthcare for the mentally disabled. It was founded in 1973 by Wivina Demeester, an eminent former politician involved in both fields.
When we received the whole batch of photos from the photographer some months ago, these two pictures are some of the first ones that I remember. While we (UR architects) were relieved to find the right tone and variety in Michiel De Cleene's series of photos – the project was notoriously difficult to photograph for multiple reasons – I was immediately struck by these two images because they gave us something back (after investing in the project for several years). Not that we really wanted this, but maybe secretly still hoped for.
We continue to discover aspects of the 'existing', during but also after construction. The idea of assessing existing qualities only at the design stage, separating what to preserve from what to discard (before making changes), is too limited. The 'existing' is a living entity, tangible and intangible, including people and nature, never fully identified and constantly changing. It is, or rather should be, present throughout the entire process. The project re-evaluated the 'existing' in its tangible and intangible context, adjusted spatial qualities and potentialities, re-contextualised the typology. In other words, it has changed things in an architectural sense, but I believe that in the end, and perhaps more importantly, it has also remained faithful to the 'existing'.
This pair of images shows the literal re-use of the transformed bedroom by an inhabitant in a very direct and natural way. What we expected to be difficult to explain, became surprisingly clear at first glance.